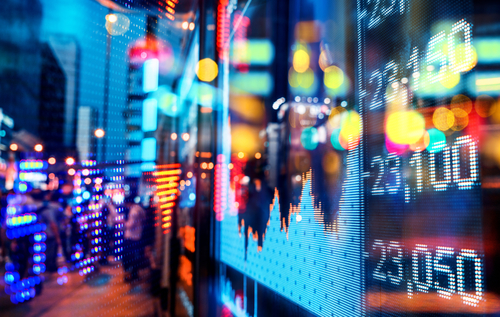 OTAQ, which designs, develops and supports marine technology products and solutions for the global aquaculture and offshore oil and gas industries, is pleased to announce that it has agreed a conditional deal to become a publicly listed company on the London Stock Exchange to facilitate its next stage of growth.
Through the listing, when completed, OTAQ will have raised significant additional working capital and will have further options for developing the business. Importantly, it is intended that there will be no change to the Company's Executive management team or its Operations.
OTAQ will remain in control of all material aspects of its products and the listing will enable the Company to accelerate the development of innovative products and differentiate the business in the marketplace. Using its heritage in sub-sea technology and engineering for the offshore oil and gas markets, OTAQ develops and continuously improves its products using its own mechanical, electronic and software engineers, all with decades of combined experience in bringing underwater technology products to market.
The Company's management team has many years of experience in aquaculture, marine and underwater technology products and will focus on further growing the business and strengthening its relationships with existing and new customers.
Phil Newby, CEO of OTAQ, commented: "We are excited by the opportunity to develop our operations and our offering to customers and build on the rapid progress made to date. Once completed, the listing and additional capital will help us take advantage of growth opportunities and accelerate the development of new products as we focus on strengthening our position in the aquaculture marketplace."
For information please contact:
Walbrook PR Ltd Tel: 020 7933 8780 Nick Rome / Tom Cooper / Nicholas Johnson [email protected]
About OTAQ:
OTAQ is a highly innovative marine technology company focused on the marine aquaculture, offshore energy, renewables and oceanographic research sectors. It has 36 employees in four worldwide locations; Lancaster, Aberdeen and Ulverston in the UK and Puerto Montt in Chile. OTAQ's marine technology portfolio includes a market-leading intelligent acoustic deterrent system, designed to protect marine-based aquaculture sites from predation, with multiple systems deployed in Scotland, Chile, Finland and Russia. The Oceansense leak detection systems have a global reputation as the industry standard solution and have been deployed successfully on hundreds of jobs. Dragonfish laser measurement system is fast becoming recognised as one of the most accurate underwater precision laser measurement systems available. OTAQ also have significant experience in the design & manufacture of underwater connectors, penetrators & communication systems.
It seeks to develop and continuously improve its products using its specialist mechanical, electronic and software engineers with decades of experience in bringing underwater technology products to market.
OTAQ is proud to be fully ISO 9001;2015 accredited through DNV-GL. ISO 9001 is an internationally recognised quality management system and demonstrates OTAQ's commitment to consistency, continual improvement and customer satisfaction. The certification also demonstrates its ability to consistently deliver products and services to market whilst meeting statutory and regulatory requirements by applying an effective quality management system.